Cote D ivoire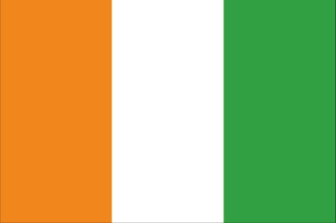 National Flag
Cote d'Ivoire (formerly Ivory Coast) officially the Republic of Cote d'Ivoire, is a country in West Africa. With an area of 322,462 km Cote d'Ivoire is bordered by Liberia and Guinea to the west, Mali and Burkina Faso to the north, Ghana to the east, and the Gulf of Guinea and the Atlantic Ocean to the south. The country's population, which is estimated to be 18,373,060.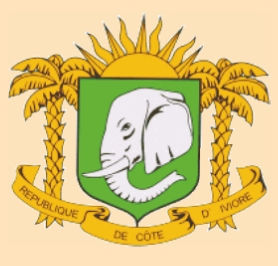 Emblem
Profile:
Official Name - Republic of Cote d'Ivoire
Nationality - Invorian / Ivoirian
Chief City - Abidjan
Location - West Africa
Population - 18,373,060
Area - 322,460 km (68th)
Official Languages - French
Government - Republic
Currency - West African CFA franc (XOF)
Independence - 7th August 1960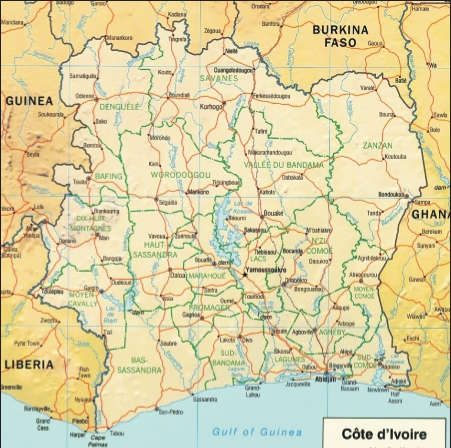 Map
---
national anthem
Salut ô terre d'espérance;
Pays de l'hospitalité.
Tes légions remplies de vaillance
Ont relevé ta dignité.
Tes fils, chère Côte d'Ivoire,
Fiers artisans de ta grandeur,
Tous rassemblés pour ta gloire
Te bâtiront dans le bonheur.

Fiers Ivoiriens, le pays nous appelle.
Si nous avons dans la paix ramené
la liberté,
Notre devoir sera d'être un modèle
De l'espérance promise à l'humanité,
En forgeant, unie dans la foi
nouvelle,
La patrie de la vraie fraternité.

TRANSLATION
We salute you, O land of hope,
Country of hospitality;
Thy gallant legions
Have restored thy dignity.
Beloved Ivory Coast, thy sons,
Proud builders of thy greatness,
All mustered together for thy glory,
In joy will construct thee.

Proud citizens of the Ivory Coast, the
country call us.
If we have brought back liberty
peacefully,
It will be our duty to be an example
Of the hope promised to humanity,
Forging unitedly in new faith
The Fatherland of true brotherhood.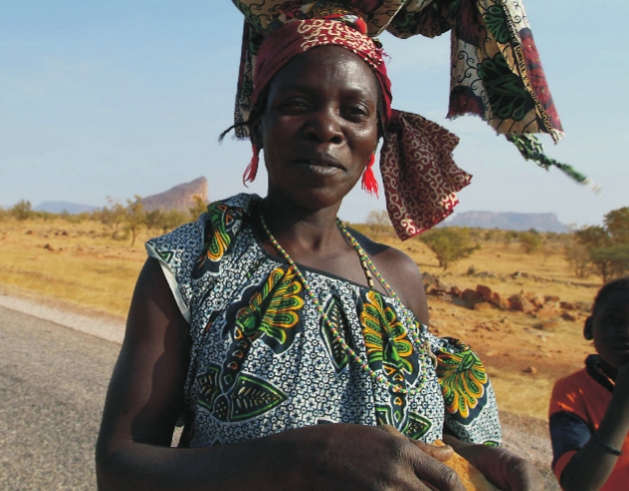 A member of the Akan ethnic groups marked by a pattern of traditional facial scars.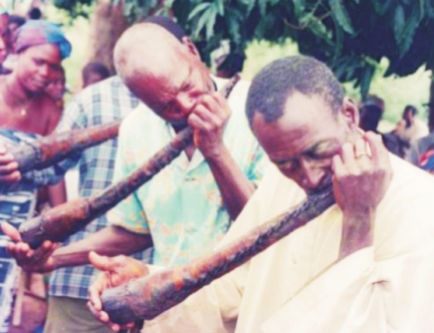 Traditional Music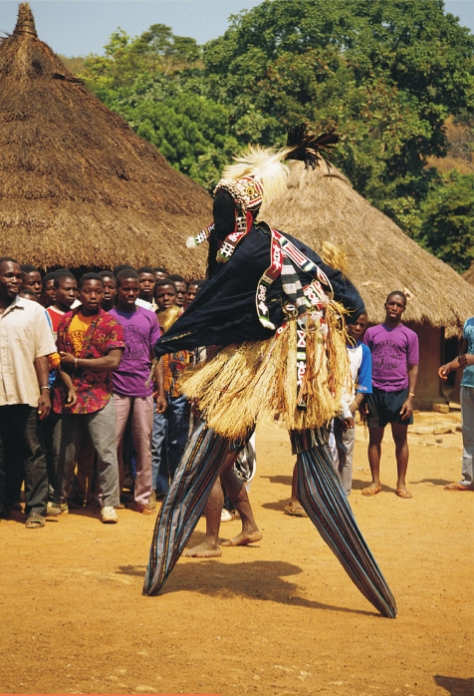 Stilt Dancer Ivory Coast
economy
More than 50 per cent of Ivorian people are farmers who live in small villages. Each village family has its own compound, or group of huts. The number of huts in the compound varies according to the size of the family. The huts have mud walls and roofs made of thatch or metal. The farmers raise cassava, corn, rice, and yams as food crops. Ivory Coast factories process palm oil, pineapples, sugar, timber, and tuna and manufacture textiles. Coffee production increased significantly, catapulting Cote d'Ivoire into third place in world output. By 1979 the country was the world's leading producer of cocoa. It also became Africa's leading exporter of pineapples and palm oil. Agriculture is also country's chief source of income.
religion
Islam is the predominant religion, practiced by approximately 38.6 percent of the country's population; The Christian community represents 32.8 percent of the population; And 11.9 percent population maintain Indigenous beliefs.
people
Almost all the people of Ivory Coast are black Africans. They belong to four major ethnic groups. The Akan live in the southeast, the Kru in the southwest, the Voltaic in the northeast, and the Mandingo in the northwest.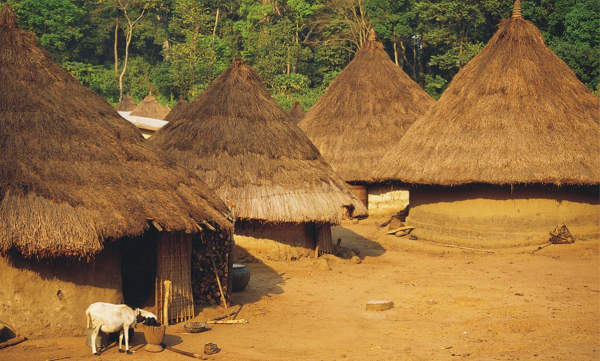 A typical Village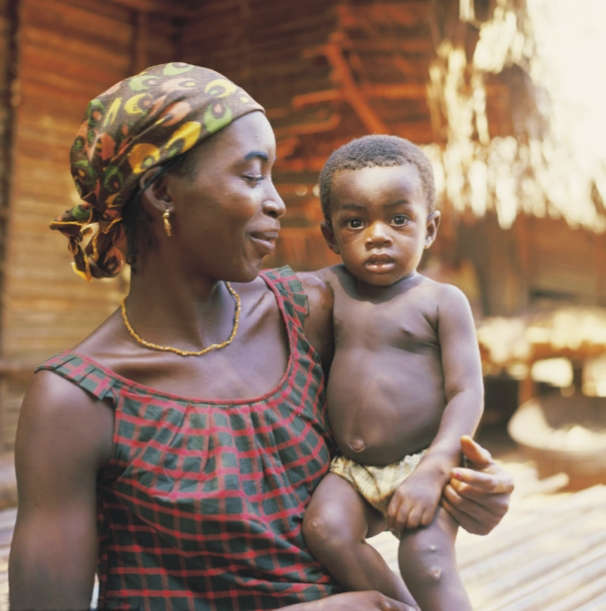 Senoufo Man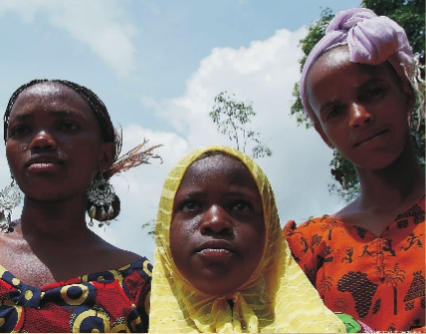 Ivorian women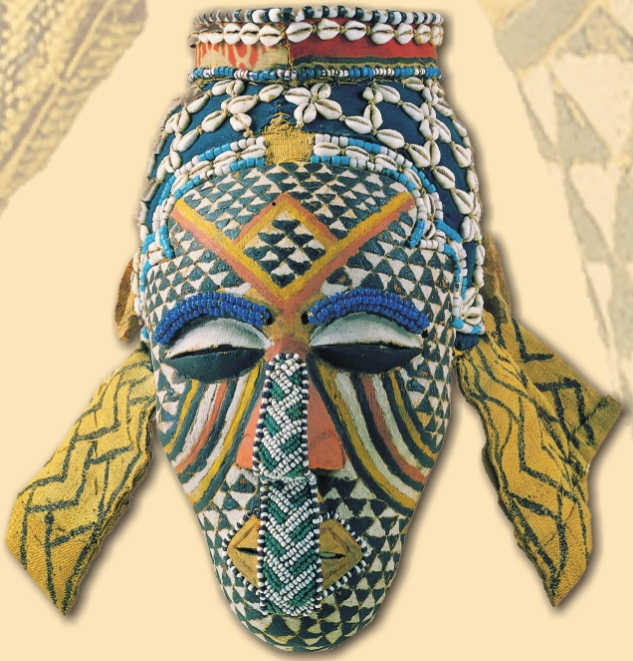 Traditional Mask form Cote D' Ivoire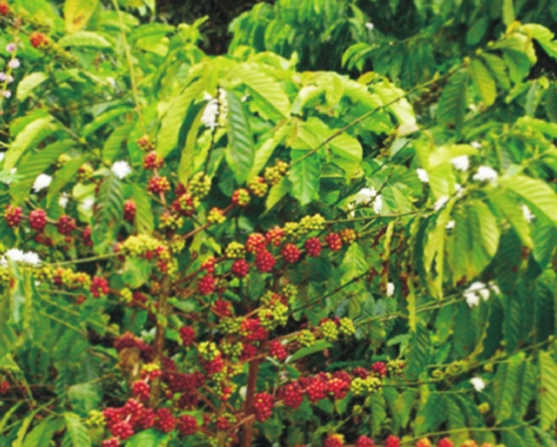 Coffee Production