India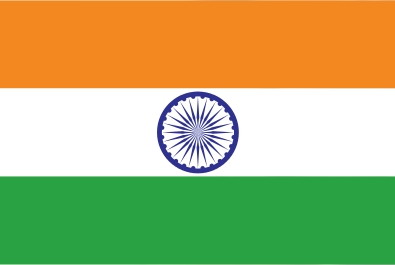 National Flag
India, officially the Republic of India, is a country in South Asia. It is the seventh-largest country by geographical area, the second-most populous country, and the most populous democracy in the world. Bounded by the Indian Ocean on the south, the Arabian Sea on the west, and the Bay of Bengal on the east, India has a coastline of 7,517 kilometres (4,700 mi). It is bordered by Pakistan to the west;[15] People's Republic of China (PRC), Nepal, and Bhutan to the north; and Bangladesh and Myanmar to the east. India is in the vicinity of Sri Lanka, the Maldives, and Indonesia in the Indian Ocean.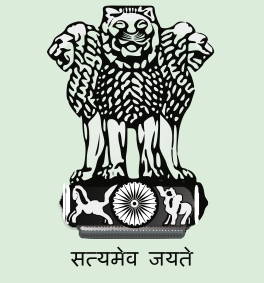 Emblem
Profile:
Official Name - Republic of India
Nationality - Indian
Chief City - New Delhi
Location - South Asia
Population - 1,147,995,904 (2nd)
Area - 3,287,240 km (7th)
Official Languages - Hindi (National) & 16th other Official Regional Languages.
Government - Federal republic Parliamentary Democracy
Currency - Indian Rupee (Rs) (INR)S
Independence - 15th August 1947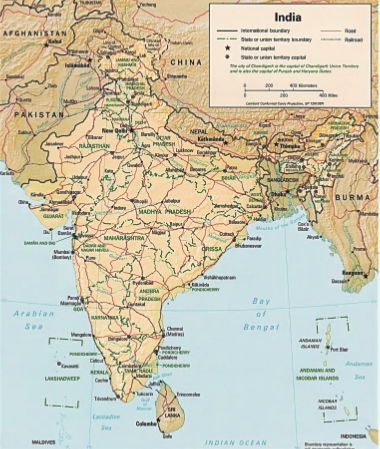 Map
---
national anthem
Jana gana mana adhinayaka jaya he
Bharata bhagya Vidhata
Panjaba Sindh Gujarata Maratha
Dravida Utkala Vanga
Vindhya Himachala Yamuna Ganga
Ucchala jaladhi taranga
Tava shubha name jage

Tava shubha ashisha mage
Gaye tava jaya gatha
Jana gana mangala daayaka jaya he
Bharat bhagya Vidhata
Jaya he jaya he jaya he
Jaya jaya jaya jaya he!

TRANSLATION
O! Dispenser of India's destiny, thou art
the ruler of the minds of all people.
Thy name rouses the hearts of Punjab,
Sindh, Gujarat, the Maratha country,
in the Dravida, Utkala and Bengal;
It echoes in the hills of the Vindhyas and Himalayas,
it mingles in the rhapsodies of the pure
waters of Yamuna and Ganga
They chant only thy name.

They seek only thy auspicious blessings.
They sing only the glory of thy victory.
The salvation of all people waits in thy hands,
O! Dispenser of India's destiny, thou art
the ruler of the minds of all people
Victory to thee, Victory to thee, Victory to thee,
Victory, Victory, Victory, Victory to thee!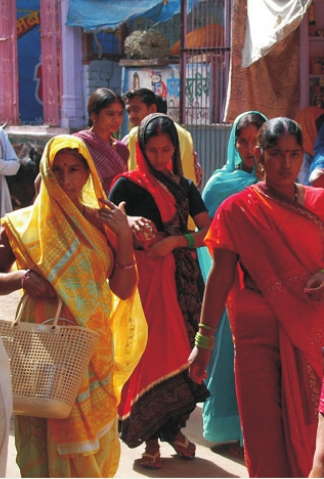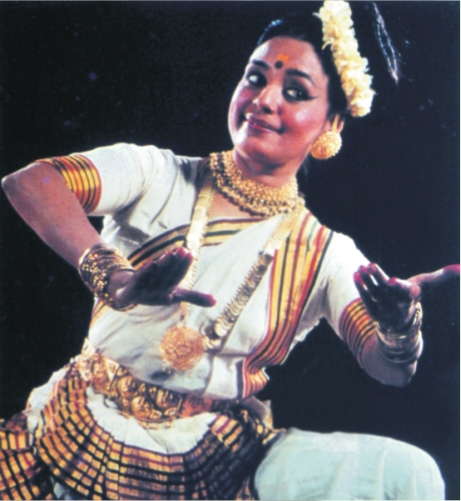 Bharatnatyam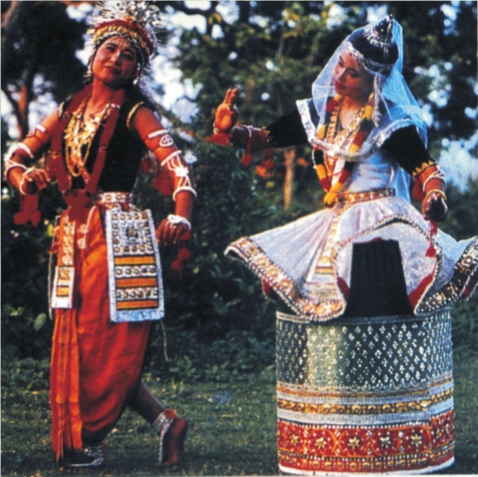 Manipuri
people
A modern nation with an ancient civilization, India's greatest resource is the number and variety of her people. With a population of over a billion, a complex ethnic ancestry. It is impossible to pick out a single person as a typical "Indian". At least six different racial types converge in present-day India, after millennia of traders, conquerors, colonisess, mercenaries and missionaries swept through from the outside. The largest and the most populous parliamentary democracy, India is the home to a spectacular array of many varied and unique cultures.
language
The multitude of languages spoken in India provides some indication of the complexity of Indian society. There are 1652 different dialects with 16 official languages, there is no state where people speak just one language or dialect. Most Indian's are bilingual; with language diversity comes the multiciplity of beliefs, food habbits, costumes and customs.
dress & fabric
Every community, caste and region has its own preferred textile, style of dress, and colors. Until quiet recently, one could be identified, by ones attire, the place and region that one came from the sheer variety of fabrics, dress and decorations in every part of the country and society is quite dazzling from the sari-draped in numerous ways to fashion trendy garments . From white cotton Dhoti to blue jeans and business suits, Indians are redefining the way they dress lessening the regional differences.
dances
In India dance has been used both as a vehicle of worship and as an expression of man's most profound emotions, his most subtle state of mind, India has a huge repertoire of regional and tribal dances but in Indian classical dance four major schools are recognized which are Bharatnatyam, kathakali, kathak and Manipuri, in recent years kuchipudi and odissi have also been recognized as classical forms and so has mohini attam from Kerala. While each style has its distinctive technique, rhythmic patterns, music, costume and makeup, three aspects are common to all dances; Natya, Nritya, and Nritta. In Natya the dancer is supported, as in drama, by stage effects and scenery. In Nritya the dancer interprets a story usually of hero's from epics, through movement and prime known as abhinaya. Nritta is pure dance consisting of movement of body solely for decorative effect. There is no story telling or symbolism involved. Common again to all schools of classical dance are Tandava and Lasya elements i.e. the male and the female principle. Tandava as the name suggests is heroic bold and vigorous. Lasya, the female element is soft and graceful. But this is not to suggests that the first is employed exclusively by male dancer and the later by woman. It is the unique feature of Indian classical dance that the both the sexes employ different characteristics in their dances.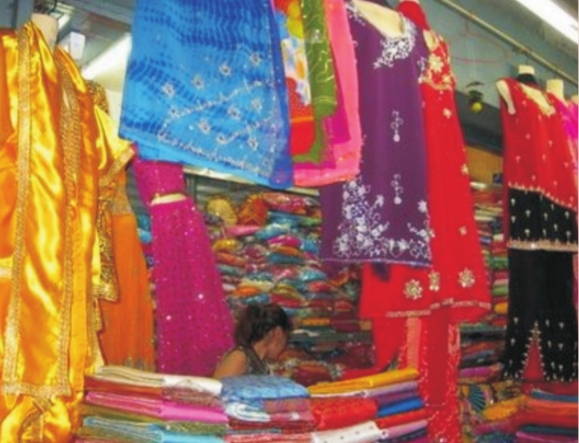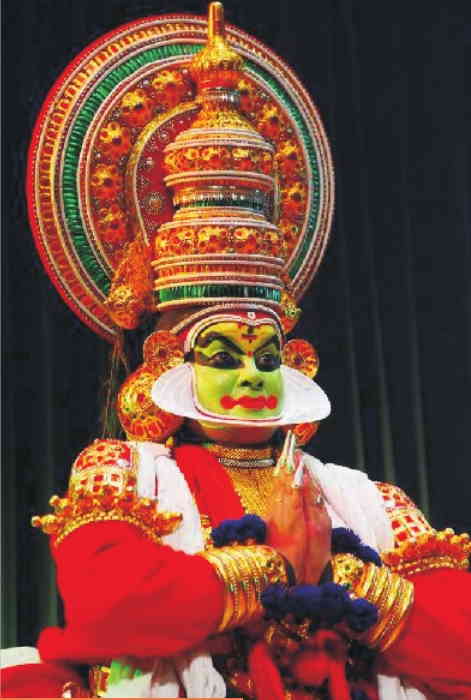 Kathakali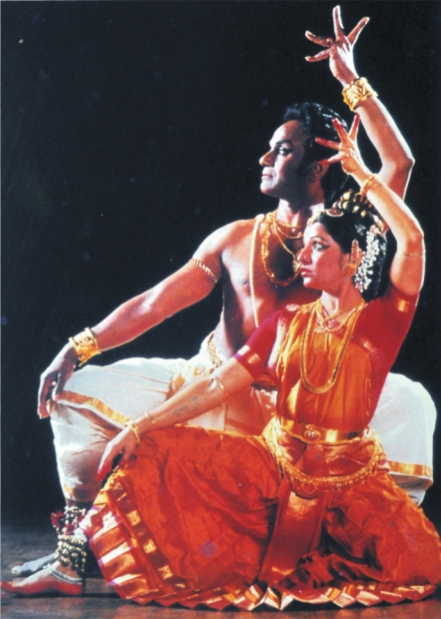 Kuchipudi
kathak
A major solo style of the north, kathak unlike Bharatnatyam has traditionally been danced both by men and women. The kathak we know today is the synthesis of two streams, the sacred and secular, kathak were originally story tellers who used to dance to illustrate "kathas" or stories. Initially they were attached to temples of north India and with the advent of the mughals, kathak moved from temples to the courts of kings and nobles. The two main schools of the kathak are the Lucknow and the Jiapur Gharana's. Kathak is a true fusion of the Hindu and Muslim genius in art and is the only classical dance of North India.
bharatnatyam
Graceful movement, mime and music contribute in equal measure to this beautiful dance from Tamilnadu. It is a solo, feminine dance form, born in the temple, devotional in spirit. Highly stylized and sophisticated in technique. Bharatnatyam is evenly divided between Nritta pure dance and Nritya, expressional composition.
kathakali
Kerala presents to the country one of the most imposing and colourful spectacles of dance- Kathakali.It symbolizes the blending of Aryan and Dravidian cultures. Mostly based on the mythology and the themes of Ramayana and Mahabharata. Kathakali combines the elements of ballet, opera, pantomime and miracle play. Make up and costume form an important part of kathakalis dramaturgy. The techniques employed are extremely complicated and the dance execute rapid spins, leaps, freezes and pirouettes with split second timings, both male and female roles are traditionally played by men.
Mohini attam
Mohini Attam is one of the youngest Indian classical dances. It was around the 16th century A.D, that this dance form was known Mohini means maiden who excites desire and her dance is known as mohini attam. It is essentially a solo dance and is performed by women only.
kuchipudi
This major classical form takes its name from the village in Andhra Pradesh where it originated as a form of dance drama with religious themes. It is only in recent times that kuchipudi has begun to be performed solo & by women.
manipuri
Manipuri is the classical dance form of the Eastern most state of Manipur. The many items in the repertoire includes martial dance with swords and shields and performers dancing and drumming at the same time. The most beautiful item is Rass, in which female dancers dressed in stiff, long skirts studded with sequins and embroidery. The head is covered with delicate transparent veil. Lyrical grace, lightness of tread and delicacy of hand gestures, set Manipuri apart from the geometric structure of Bharatnatyam and linear quality of kathak.
odissi
Orissa, on the eastern sea coast, is the home of the highly sensuous & lyrical form known as odissi. Its movements are distinctly different from the other classical dance forms in India. Nritta, pure dance and Nritya expression, all dances are evenly balanced in a recital. While Bharatnatyam is devotional in spirit, odissi is lyrical and sensuous.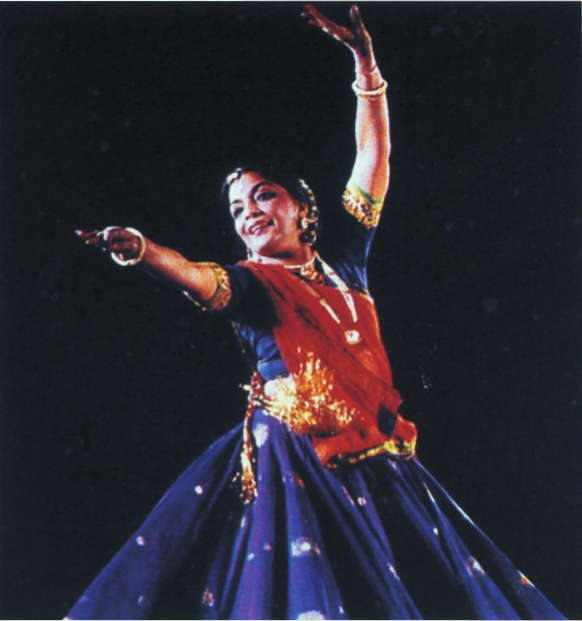 Kathak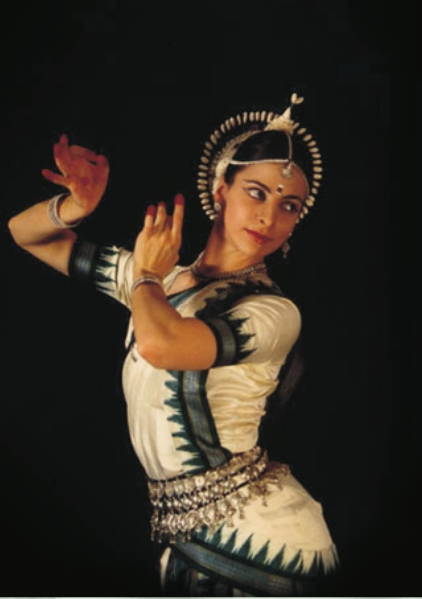 odissi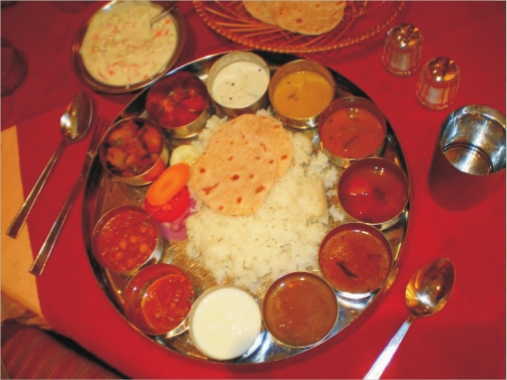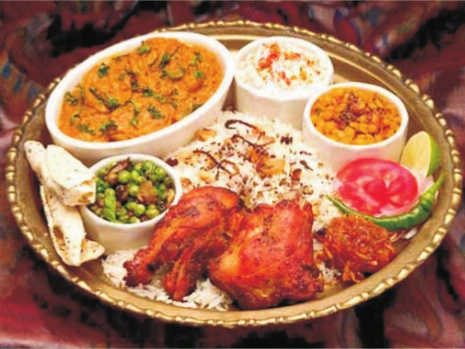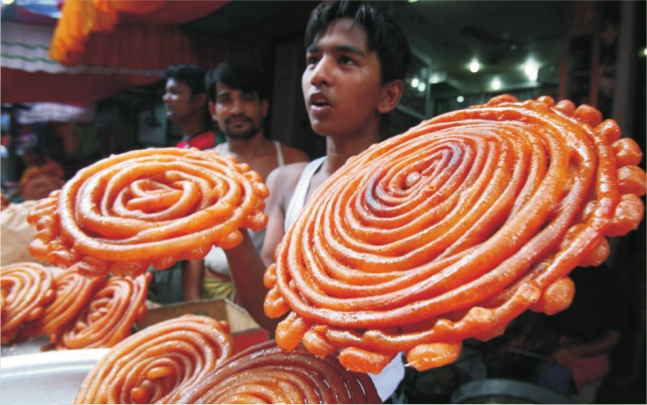 cuisine
The most Indian food is regarded as the gift from gods, and is treated with respect Governing the ingredients in each meal are the time of the year and minute classifications of heating and cooling foods, age, and even personality. The ancient injunction to include all six rasas or flavours sweet, salty, bitter, astringent, sour and pungent in strict proportion which now is largely ignored. As food was thought to influence behaviour and physical well being. These canons were taken very seriously. The cuisines of India are as diverse as the countries culture, from the tan- door of northwest frontier to the chilli hot curries of the south. The south indians are primary rice eaters, with wide array of accompaniments like puleesatham, idli, sambhar, dosa, upma, Rasam, avail, katrika columbu. The cuisine of north with its extravagant biryanis and elaborate pulaos, delightfully decadent of the mughal inspirers, with over grilled, flavoured meats and prawns the various roties and naans, from the tandoori ovens. The pork sorpotel, vindaloo, chicken shakuti of Goa, hilas macher jhol, malai prawns of Benal, haleem, gaustaba, rogan gosh of Kashmir are some of the regional specialties. Dal-split lentils, dahi- curd, chutney, pappad- crisp savoury is part of almost all Indian menus.
sweet meats
The huge array of Indian confections and desserts is Largely milk based, be it flavoured with almonds, rosewater, coconut or sweet spices. Bengal is particularly well known for its Rasgullas, saundesh, Rasmalai, gulabjam. Typical of the north are the Phimis, shahi Turas, burfis of milk, coconut and various types of nuts while hot crisp golden jalebees and milk are often eaten for breakfast. Sweets from south include payasam, mysorepak, while shrikhand sweetened and spiced dahi-curd are west Indian specialities.
chutneys
Chutneys and pickles, sweet, sour, hot, or all three with the appetite add relish to meal. Many ingredients can be used mint, coriander, mango ginger, lime, vegetables, prawns, meat with extravagant spices or just salt.
spices
Spices are the very heart and soul of Indian cuisine. They are not only used to add flavor but also to stimulate the appetite and to aide in digestion. Each spice has it own function and is used to create distinctive tastes. Pepper, cinnamon, nutmeg, ginner, cardamom, turmeric, coriander and an infinite variety of all Indian spices, subtly enhance the taste of food and characterize regional dishes.
tea & coffee
India is famous for its fine teas grown in vast plantations of Darjeeling and Assam. Indians consume large quantities of sweetened milk tea throughout the day, and is flavored with spices such as mint or cardamoms. Tea drinking is far more popular in the north than in the south where coffee is the favorite beverage.

Memorial arch of the Golden
Indian Festivals
ganesh utsav - maharashtra
Since many centuries, Maharashtra celebrates Ganesh Festival that occurs around the month of August or September. Popularly known as Ganeshotsav, it is celebrated for 11 days from Bhadrapad Chaturthi to Chaturdashi. During the struggle for independence, freedom fighter Lokmanya Tilakji made this domestic festival a public one. Even today it is celebrated both publicly and privately.
In public celebration huge images of Ganesh ranging from 10 feet to 40 feet are installed on every corner. Smaller clay idols are also prepared specially to install at homes for periods varying from one and a half days to eleven days. During the period, every morning and evening prayers (Aarati) are performed. Hymns are sung to the clanging of small gongs (called jhanja), the sounds of which reverberate throughout the day. In addition are a variety of entertainment programmes, contests and mega events. The festival ends with the ceremony of immersion of the idols in the sea or rivers and wells. This ceremony called Ganesh-Visarjan is as popular as the festival proper. It takes place with great fanfare, carpets of Rangolis, showers of flowers and spectacular decorations. Visharjans begin in the afternoon and continue till the late hours of the night.
carnival - goa
The Goa Carnival is mainly celebrated by the Christian population of Goa. In celebration of fun loving culture of Goa it is an annual event held in mid February. The festival has a Portuguese heritage and epitomizes fun-loving culture. People clad in fancy attires dance and sing in the streets with King Mamo, the Lard of the Carnival. January sees people designing their fancy costumes and masks, preparing packets and bran, husk, sawdust or plain powder to use in the mock battles. The main function of the Carnival on the first day, the Fat Saturday evening, starts with a mammoth procession headed by King Momo. In three days of celebrations, cultural functions and competitions abound. King Momo distributes prizes to winners. In the fun-filled ambience, people smear color on each other. Cocotes meaning stuffed cartridgers, are thrown in the mirthful mock battles, leaving the roads littered with colours. Crackers expode, women and children run wild, banging on drums in the form of tins, while the elder ones move out in funny costumes. The most important is the play-cum-dance-song of Mussoll. Tourists from all over the globe enjoy this Carnival.
kite festival – gujarat
International Kite Festival is held in Gujarat on January 14, to coincide with the festival of Makar Sankranti. Makar Sankranti is India's festival that heralds a change of season marking the movement of the Sun. In Gujarat, Makar Sankranti is celebrated as the kite-flying day. Ahmedabad, Gujarat's premier city, leads the way in the celebration and is the venue of the Festival International. The festival draws expert kite- makers and flyers not only from India but also from around the world. The venue throngs with Designer Kites while temples are thronged with visitors. From dawn to dusk, people of all ages fly kites rejoicing in the spirit of the day. The blue January sky is enlivened by kites of different colours and hues. Crowded rooftops, fun-loving rivalry to outdo each other, and delicious Gujarati feast are the hallmarks of the day. A tremendous variety of kites are seen with friends, neighbors and total strangers indulging in kite fights. The nights see the arrival of Tukkals, the illuminated box kites, often strung in a series. These kites add a touch of splendour to the dark sky. The festival is only a medium to intermingle with other folk and make merry.
bihu - assam
The Bihus are the secular festivals of Assam intimately connected with agriculture. Bohaag or Rongali Bihu observed in April is the Bihu of cheers. Maagh or Bhogali Bihu celebrated in January is the Bihu of food and drink. And the last one is Kaati or Kangali Bihu falling in October known as Poor Bihu, for there is nothing much to eat at this time. The Bohaag Bihu is celebrated for seven days, the first one being called Garu bihu. On this day the cattle are bathed, fed and given new fethering ropes. The second day is Manush bihu, the day for humans. New clothes are put on, delicacies are cooked, presents of hand woven scarves are made for near and dear ones. There is lot of dancing, singing and drinking rice- beer. Kaati Bihu marks the worship of the sacred fulasi (basil) plant at the root of which earthen oil lamps are placed for a month. On the Uruka day of Maagh Bihu, young men build a temporary shelter (Meji) in the open and collect firewood for a bonfire. At the crack of dawn, meji is ceremoniously lit followed by a tea party and sports.
Young girls and boys sing and dance the Bihugeets or Bihu songs of love and romance. It is a fun-galore for youth.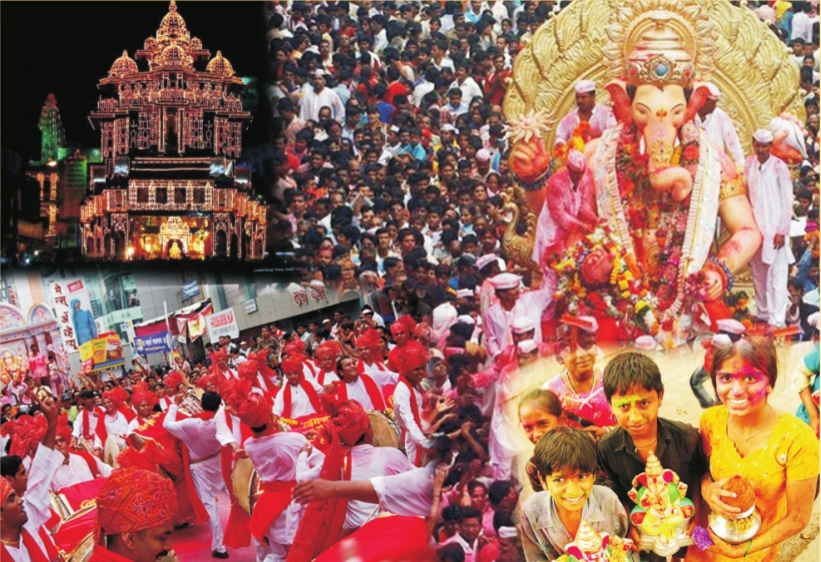 ganesh utsav - maharashtra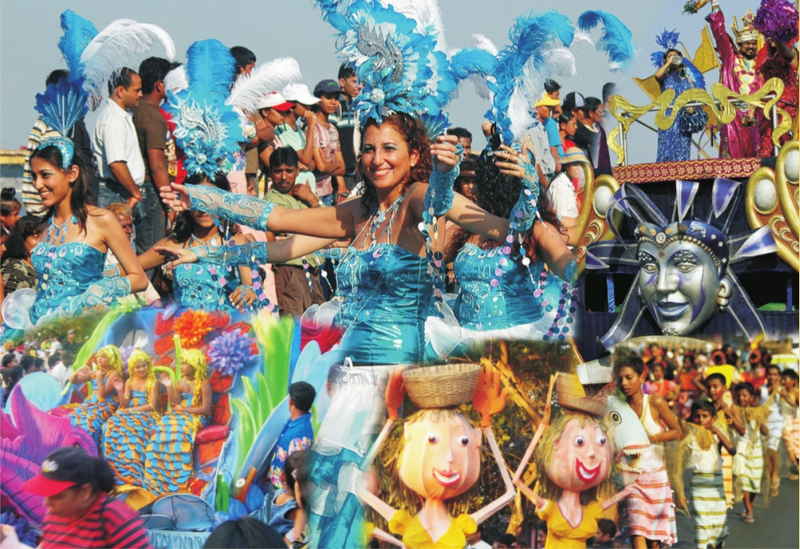 carnival - goa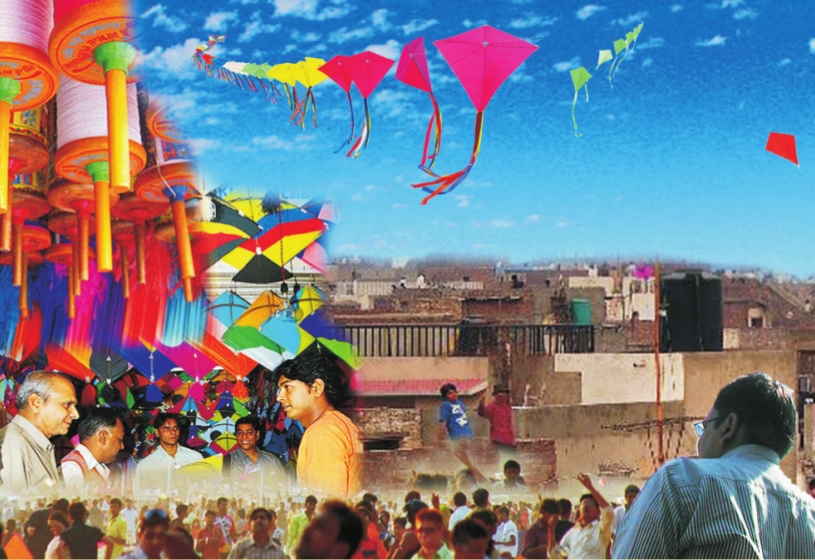 kite festival – gujarat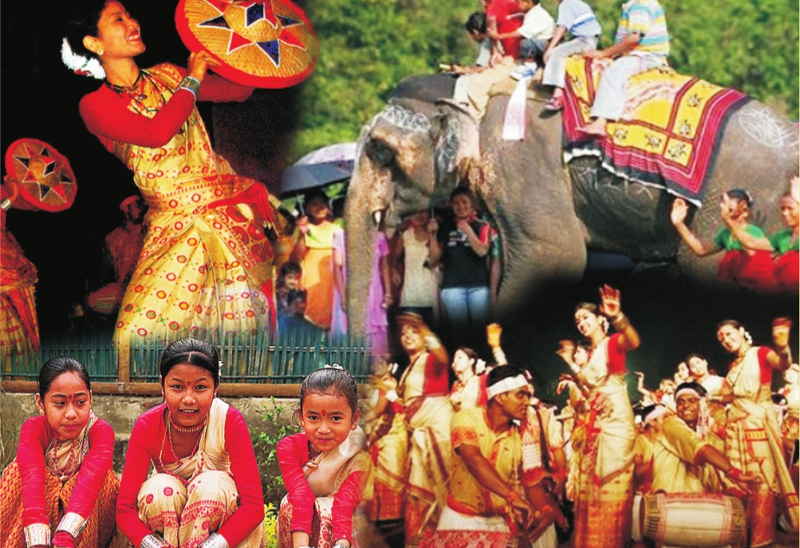 bihu - assam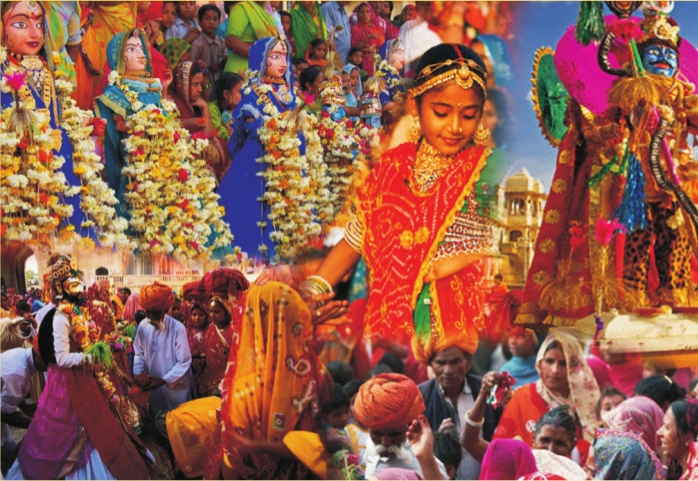 gangaur - rajasthan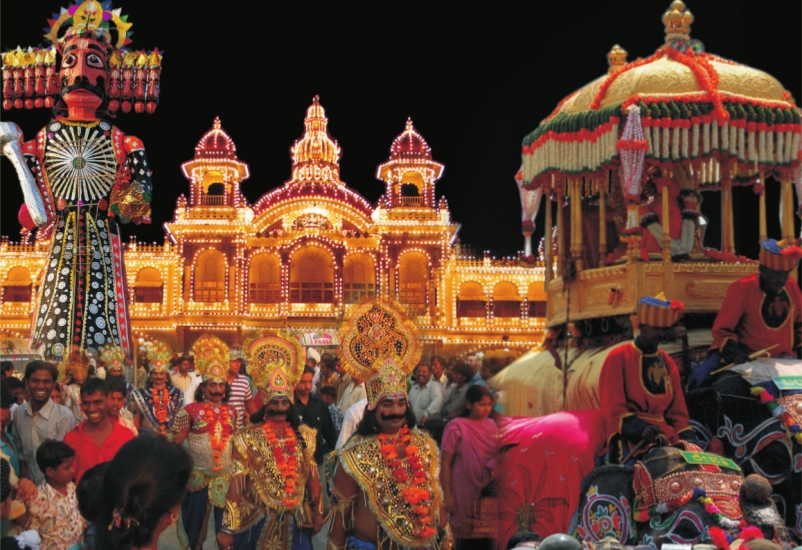 dussehra - karnataka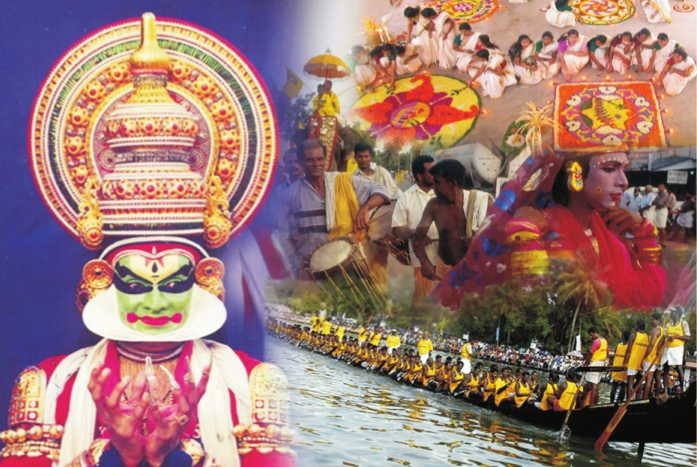 onam – kerala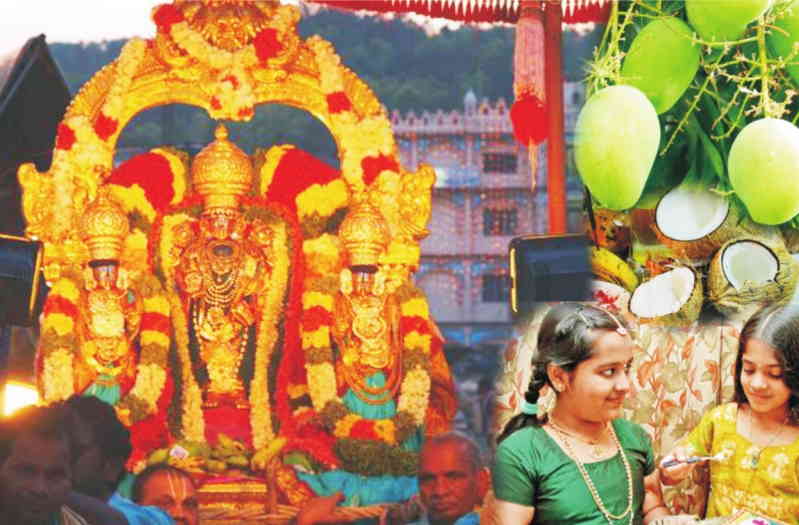 ugadi – andhra pradesh
gangaur - rajasthan
Gangaur, celebrated in March April is the most important local festival of Rajasthan and is observed with great excitement and devotion by womenfolk. Gauri is the embodiment of perfection and conjugal love. Unmarried women worship her for being blessed with a good husband, while married women do so for the welfare, health and long life of their spouse and a happy married life. The festival commences on the first day of Chaitra and continues for 18 days. Idols of Isar (Shakar) and Gauri are created in clay or wood. Ghudlias (earthen pots with numerous holes all around) are lit with a lamp inside. On the evening of the 7th day, girls go around singing peculiar songs with ghudlias on their heads and collect small presents of cash, sweets, jaggery, ghee, oil etc. this continues for 10 days. At the end, girls break this pots and throw the debris into a water body and enjoy a feast with collections made.The festival reaches its climax during the last three days. Gauri and isar are dressed and decorated in extravagant garments by married women. Procession is taken out with the Isar and Gauri placed on the heads of married women, songs of departure are sung and women bid farewell to Gauri and turn their steps homewards with tears in their eyes.
dussehra - karnataka
Dussehra os a 10 day long festival in September-October all over India. But in Karnataka, and more so in Mysore it is worth a Dekho! While most parts of India celebrate it in commemoration of Lord Rama's victory over the demon-king Ravana, Karnataka celebrates it in honour of Goddess Chamundeswari who killed the great demon, Mahishasura. The grandeur of Mysore Dussehra is in scores of cultural performances in the great Durbar Hall of the Maharaja's Palace. On Vijaydashami, the 10 day of the festival, a colourful procession of caparisoned elephants winding through the gaily-decorated streets of the city, attracts visitors. It is a truly magnificent sight. The procession of mounted guardsmen on horse back and decorated elephants, one carrying the Chamundeshwari idol, on a gold howdah marches from the palace to the Banni Mantap. There is also a floating festival in the temple tank at the
onam – kerala
Onam is the most important harvest festival of Kerala. Every Malayali and Keralite celebrates Oman in August or September with a marked with zeal and fervor. Ranging from four days to ten days, it centers around worshiping, music, dance, sports, boat races and good food. The legendary king Mahabali is welcomed to his kingdom with all the reverence. Prayers are offered to Lord Vishnu for his divine kindness. At different places, Onam is celebrated a little differently. Elaborate procession of Trichur and spectacular snake boat races on River Pampa are spectaculat shows of pomp and pageantry. Women decked up in silk and gold make intricate Rangolis (with colored rice paste) and pookkalam (with flowers).At Thiruvananthapuram, Trichur and Kottayam there is a splendid display of fireworks, dances of the Kaikottikkali or Thiruvathirakkali, and a gala procession complete with richly bedecked elephants on the tenth day called Thiruonam. Celebrations at Thiruvananthpuram are full of New Year fun and frolic as this festival falls within a fortnight of the Malayalam New Year. Different dance forms like Kathakali and Pulikali or Kaduvakoli (Tiger Dance). In the rural areas Onappattu or Onam songs are sung on swings.
ugadi – andhra pradesh
Ugadi is celebrated with festive fervor in Andhra Pradesh. It also has various names in various parts of India as it marks the beginning of new Hindu lunar calendar.
It is a day when mantras are chanted, predictions are made and Panchanga Shravanam – hearing of the Panchanga is done at the temples by priests. House-cleaning and decorating, shopping for new clothes and cooking special delicacies are as much a part of Ugadi as of any other Indian festival. People wake up before it dawns and take a head bath on Ugadi day. The bath is to be taken after massaging the entire body with sesame oil. Fresh mango leaves are dangled on the main door, fresh cow dung water is splashed in front of the house and colourful floral designs are drawn. The next step is to offer prayers to Sun, before accepting Vepapoota Pachadi (Neem Flower Pickle) on an empty stomach ritualistic worships are performed. Delicacies as pulihora, bobbatlu and preparations made with raw mango are cooked for the occasion. The celebration of Ugadi has religious zeal, social merriment and enthusiasm to start new ventures.
diwali - india
Deepawali or Diwali is the king of festivals celebrated all over India with unmatched enthusiasm and passion. This festival of lights falls on the last two days of the dark half of Kartik (October-November). There is an air of freedom, festivity and friendliness everywhere. Though it is essentially a 2-day festival, many people celebrate it for 5 days starting with Dhan-Teras, followed by Narak Chaturdashi, Laskshmi Poojan, Padwa and Bhaubeej. Celebrations include thanks giving to god, nature, cattle, material wealth and family members as well. People wake up before the break of dawn, take an oil bath and wear new clothes. Cleaned and decorated homes are illuminated by night with countless earthen oil-lamps. They partake of sweetmeats and light fireworks which are regarded as the effigies of Narakasura – a demon who was killed on this day. This lifestyle is a great blessing from the sandpoint of health, ethical discipline, efficiency in work and spiritual advancement. The sages who instituted this custom must have been true visionaries. Deepawali is thus enlightening and rekindles in us the warmth of love and fraternity.
rathyatra - orissa
Rathyatra is the spectacular chariot festival of Orissa celebrated for 8 days, at the famous jagannath temple at Puri. It is believed that every year in mid-summer, Lord Jagannath, with his elder brother Balabhadra and sister Subhadra, goes on vacation, traveling on grand chariots called Rath, from his temple in Puri, to his summer temple known as Gundicha Mandir for a week. It is believed that even a glimpse of Lord Jagannath in his chariot or pulling the strings of chariot gives salvation. Thus, thousands of devotees flock to Puri during the occasion. Idols of Lord Jagannath, Subhadra and Balbhadra are taken out in a procession in three enormous chartiots. Devotees bring the deities from the temple to the chariots by rhythmic movement called Pahandi on the beat of the cymbals, drums and chanting of prayers. It is believed that on these days Lord Jagannath descends from his pedestal and mingle with his devotees with no barrier between them. After seating the idols, the traditional king of Puri sweeps the Chariots with a golden broom. Millions of pilgrims from across India as well as globe-trotters participate in this festival.
baisakhi - punjab
The vibrant and vigorous nature of Sikhs truly gets reflected in their favourite festival Baisakhi. It is a religious festival, harvest festival and new year's day all rolled into one. Baisakhi falls on the first day of the Indian calendar month, Vaishakh, which is usually around Mid-April. Celebrated all over India as the beginning of Hindu solar year, this is the day when in 1689 Guru Gobing Singh founded the Khalsa (the pure ones) to establish equality. On this day, Sikhs visit the Golden Temple in Amritsar or Anandpur Sahib or a nearby Gurudwara, where prayer meetings are held. The holy book, the Guru Granth Sahib, is ceremonially taken out, symbolically bathed with milk and water, placed on its throne and read. In honour of Panch Pyare (the beloved five who answered Guru Gobind Singh's call for sacrifice), five priests chant verses. Then this devotees sip Amrita (holy nectar) fivetimes and take a vow to work for brotherhood, the Khalsa Panth. The function ends with Kirtans, Semolina servings and the community lunch or langar.
Colorful parades are held, in which traditional Punjabi folk dance, in which traditional Punjabi folk dances – Giddha and Bhangra are performed enthusiastically.
durga pooja - bengal
Durga Pooja is the most celebrated festival in West Bengal. This 10 days festival takes place during autumn which is also celebrated in different parts of country as Navratri. Homes are cleaned and decorated, gifts and clothes are bought for the celebrations and mouth-watering delicacies are also prepared. The most important days of Durga Pooja are the seventh, eighth, ninth and tenth day. It is believed that the Mother Goddess descends to the Earth on performing Bodhon (Invitation) on Shashthi and returns to her abode on Dashmi. On Saptami (the seventh day), a tree is dressed as the Goddess Durga herself in yellow silk cloth with a red border and is carried to a pandal (big tent) accompanied by drummers. An idol of Lord Ganesh is already seated there. The next day signifies the victory of the Goddess over buffalo demon, Mahishasura. The Navami is characterized by the all-day poojas, shloka-recitals and a Maha Arti. Merriment, music and dance fill the rest of the day. On the tenth day, grand processions are taken out, full of colors and dance, where the Durga idols are taken for Visarjan (immersion in a pond, river or sea). Dussehra is rejoicing of victory of Good over Evil and is thus marked with dance, feasts and music.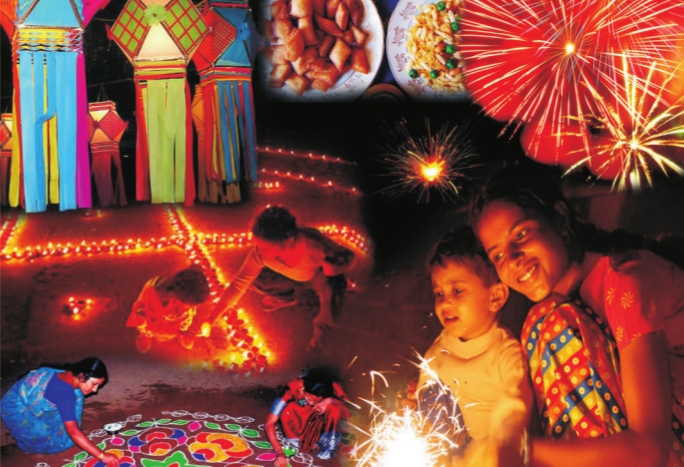 diwali - india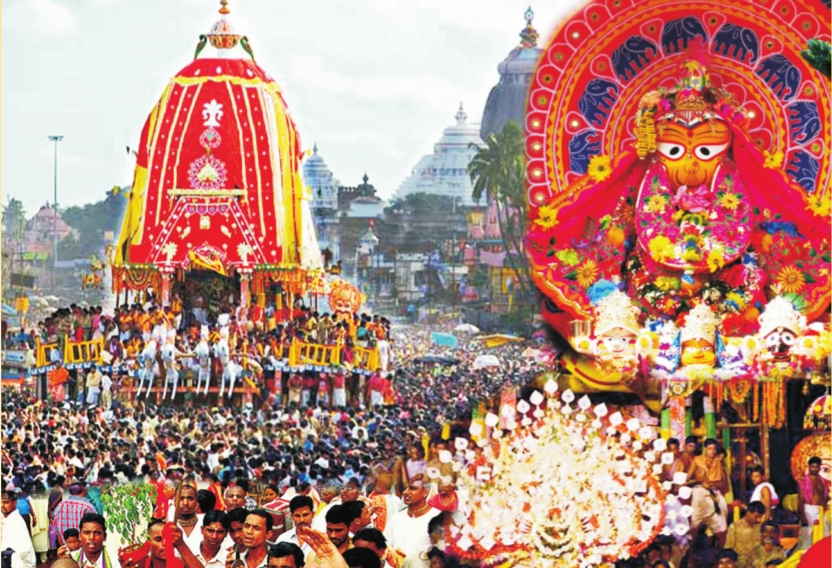 rathyatra - orissa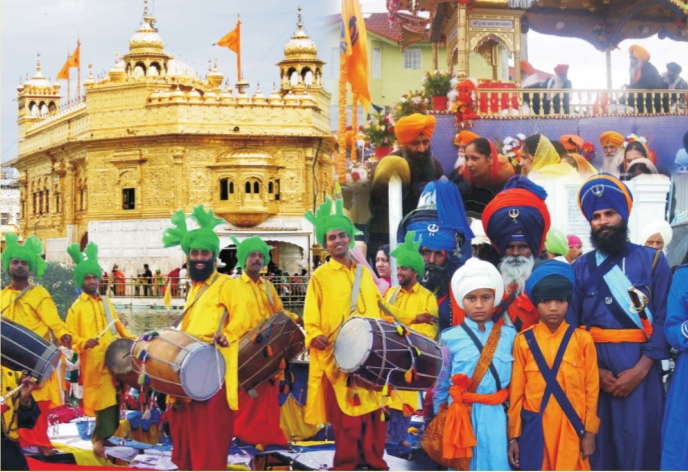 baisakhi - punjab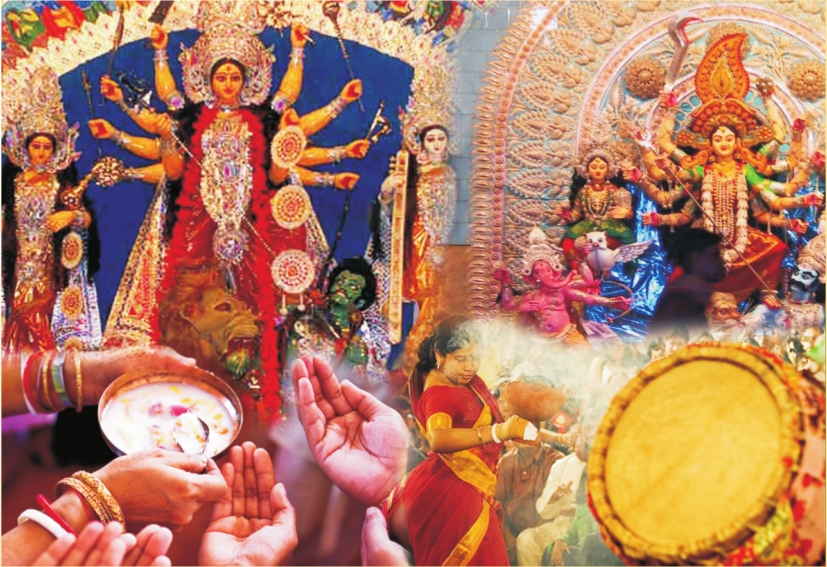 durga pooja - bengal
Indian Music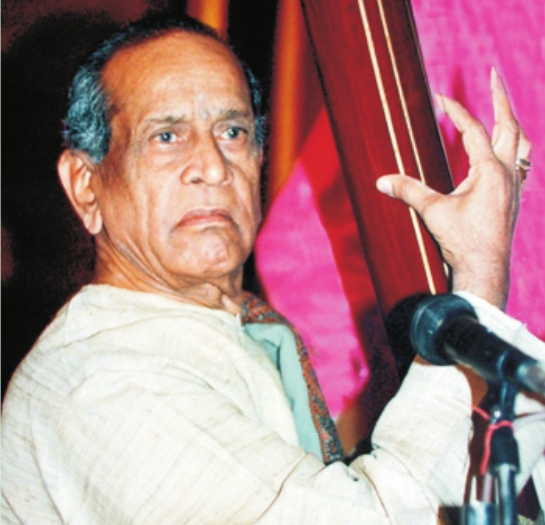 Bharatratna Pandit Bhimsen Joshi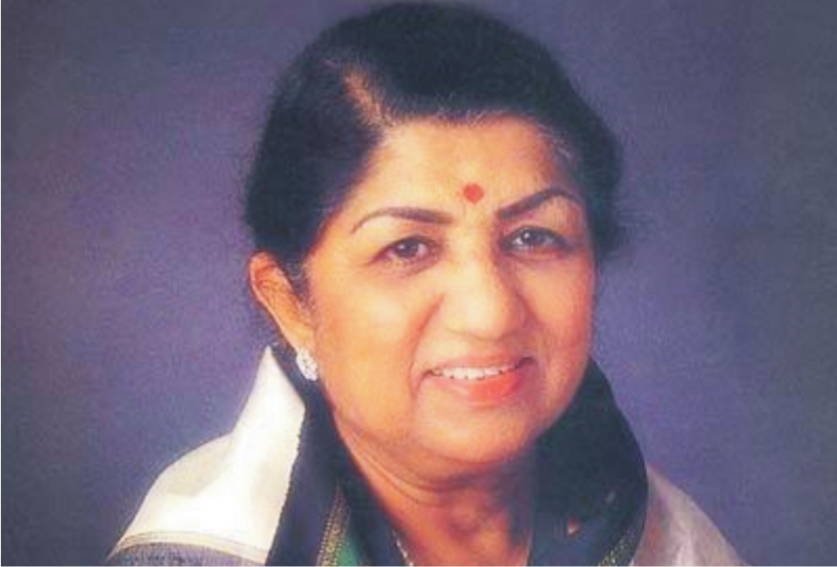 Bharatratna Lata Mangeshkar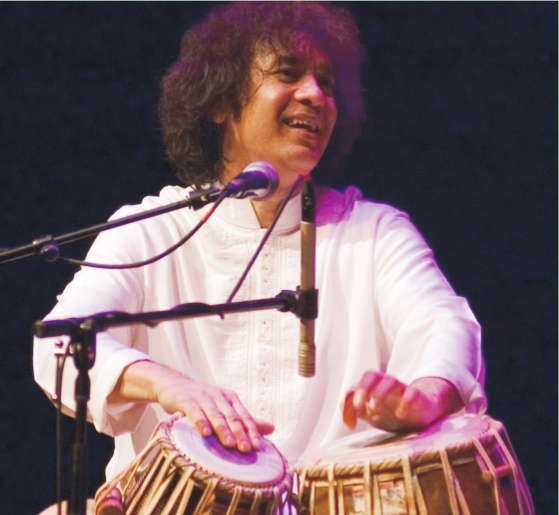 Ustad zakir hussain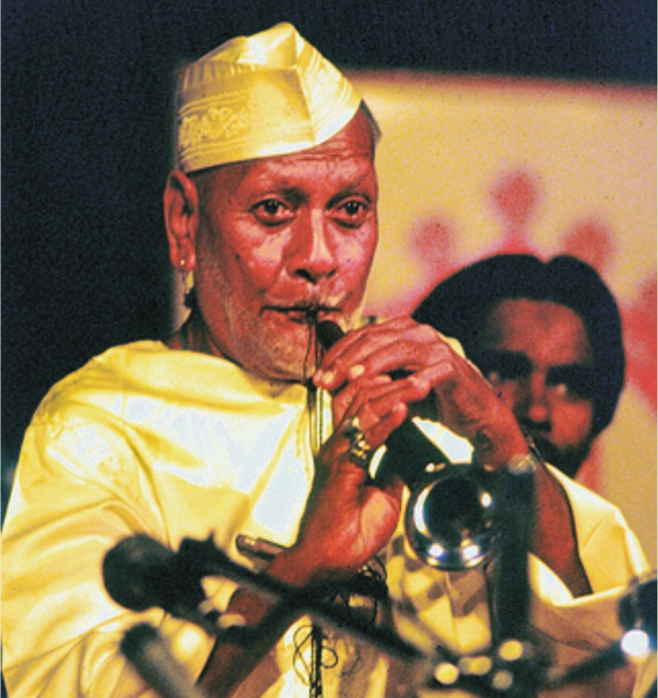 Late. Ustad Bismillah Khan

Sarod
folk music
Every state in India has a different language and style of music – from devotional and ritual music to seasonal songs related to farming and social songs related to the human life-cycle celebrating Births, marriages. This ancient tradition of singing still continuous, in the rural areas to the accompaniment of an assortment of musical instruments. Distinct instruments are associated with special festivals or rituals, such as conch temples, and the long horns or nagaswarams for procession and marriages. India has a wide range of drums- the tabla, the mrudang, the dhol, stringed instruments from the single wired ektara to the complex sitar, wind instruments as varied as flute, double pipe, and the metal horns. There are bells, cymbals, gong and clappers.
classical music
The basis of Indian classical music is nature encompassing human beings' relationship to each other, to the Gods and the elements. Prevalent notes. Of season's and times of day find their resonance in the relevant Raga's or scales. The melodic pattern of raga is governed by a strict code of elobration, allowing for improvisation and creativity every time it is sung. There is no score sheet or written ragas but great masters of improvisation are renowned for their compositions.
karnatak music
South Indian or karnatak music differs from Hindustani in its stricter adherence to structure, with less emphasis on improvisation. The musician adheres very firmly to tala cycle in this composition. It is deeply spiritual with bhakti or devotion being its main stay. Bharata's Natya shastra, illangos silppadikaram and sannagadeva's sangeeta Ratnakara form a trait that contains fragment of karnatak music wrapped in poetry, romance and philosophy. Every great musician maintains the purity of the original structure of these compositions, but embellishes them with ornamentation peculiar to his skill or his instrument.
hindustani music
Hindustani classical music which was intimately associated with North Indian temple rituals, traces its existence in the Shastras, ancient treaties in Sanskrit, it has maintained accuracy of pronunciation, chastity of voice production and the chant like intonation movement of the songs in the spirit of magical rites. The raga in Hindustani music is in combination of fixed notes, ascending and descending within the octave. The content of the raga is completely improvisatory – depending on the virtuosity of the artist. There is a great deal of resemblance between the moods of nature and man, these ragas are thus sung at an appointed hour of the day or night. The different forms of classical Hindustani music are Dhrupad, Dhamar, Khayal, Tappa and Thumri, the Later two fall
violin
The violin is the only western instrument to be absorbed completely into Indian music. The strings of violin in India are tuned to different notes than the western style. The light tone of steel string and the deep, almost human tone of fourth string embellishes the instrument.
sitar
The sitar is one of the most popular and best known musical instruments from India. Developed from the veena, it has seven main strings and 11 to 13 resonating strings. The gourd or sound box is made from dried pumpkin shell.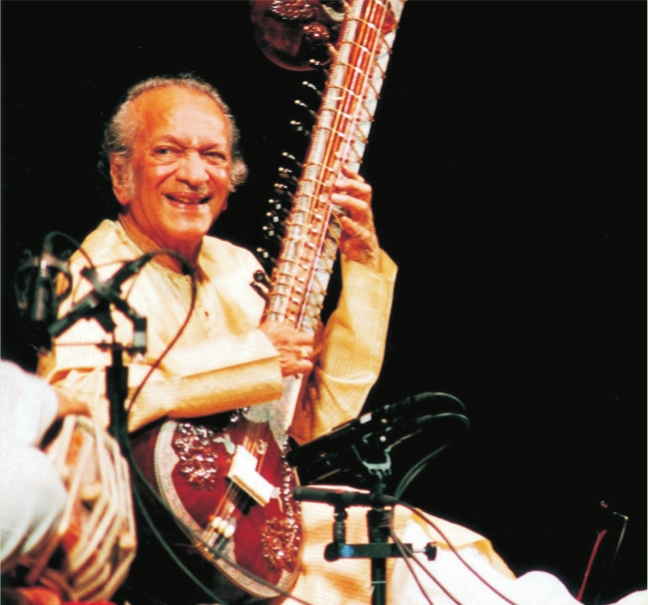 Pandit Ravi Shankar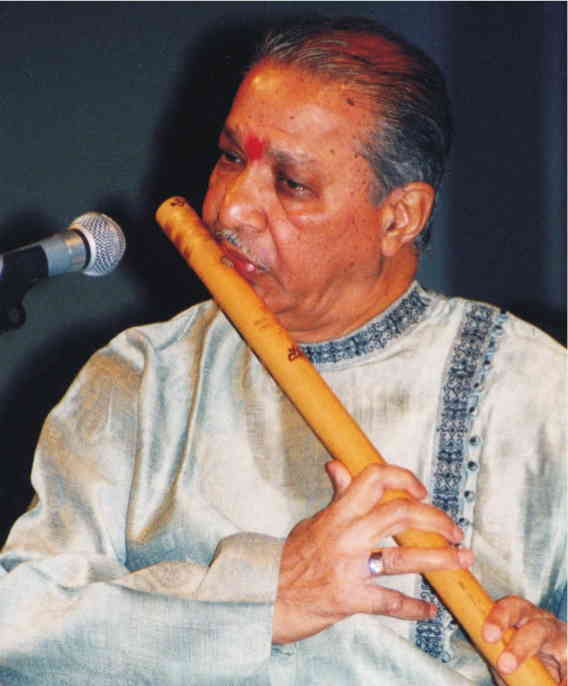 Pandit Hariprasad Chourasia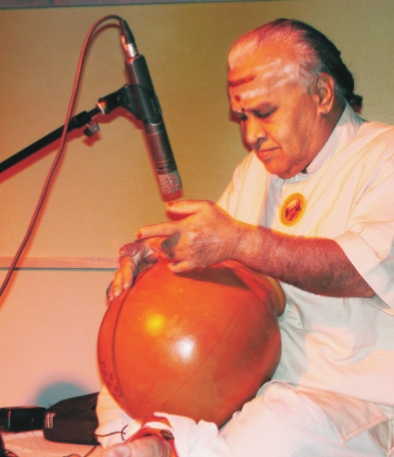 Vikku Vinayakram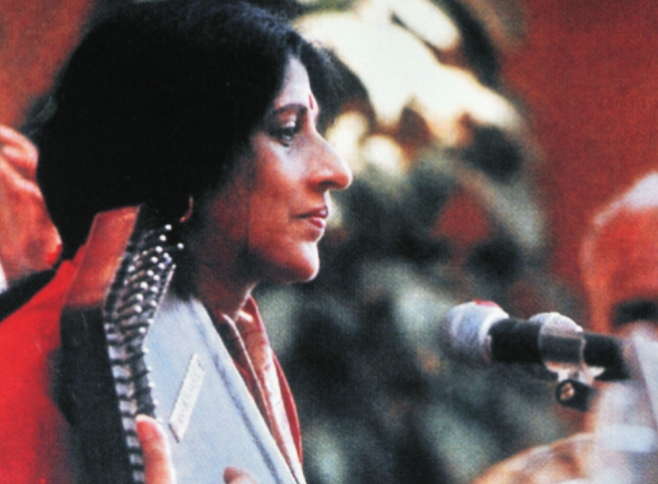 Sursaraswati Kishori Amonkar
sarod
Sarod a descendent of Arabian rabad, is a fretless instrument made of wood and parchment with six sympathetic strings. It has secured an important place in Hindustani classical music for its deep and rich tone and a distinctive sound. It is played with plecktrum held in the right hand while the fingers of the left hand are used to play the notes.
shehnai
Shehnai, an Aero phonic instrument of Persian origin, is considered to be an auspicious instrument in India. It is a one reed instrument yielding a soft and melodious sounds. All the tunes-full tone, half tone and sharp notes are played on the shehnai through breath control. The notes are continuous and it is generally used in classical and light classical music.
flute
An instrument of great antiquity, the flute-bansuri, has changed little over centuries. Many shapes and sizes are found all over India. Made from a hollow tube of seasonal bamboo of uniform bore, this simple instrument, holds a unique
ghatam
Ghatam, one of the ancient percussion instruments, often heard in carnatic music concerts, is a mud pot carefully k n e a d e d a n d uniformly fired. The mouth of the Ghatam Vikku Vinayakram is opened and is played with hand wrists, fingers and nails. The player can elicit various volumes and tonal colours by giving it the finer strokes.