Singapore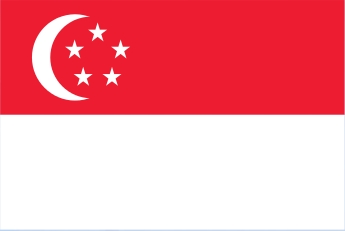 National Flag
Singapore, officially the Republic of Singapore, is located at the southern tip of the Malay Peninsula. It lies 137 kilometres (85 mi) north of the equator, south of the Malaysian state of Johor and north of Indonesia's Riau Islands. Singapore is one of three remaining true Sovereign city-states in the world (along with Monaco and Vatican City). It is the smallest nation in Southeast Asia. The name Singapura comes from the Malay, Singapura, which in turn comes from the Sanskrit word singa (lion) and pura (city). Singapore was declared independent from Britain in August 1963. Singapore officially gained sovereignty on 9 August 1965.
Since independence, Singapore's standard of living has risen dramatically. Foreign direct investment and a state-led drive to industrialisation based on plans drawn up by the Dutch economist Albert Winsemius have created a modern economy focused on industry, education and urban planning. Singapore is the 5th wealthiest country in the world in terms of GDP (PPP) per capita. The population of Singapore is approximately 4.84 million. The Constitution of the Republic of Singapore is a representative democracy, while the country is recognised as a parliamentary republic.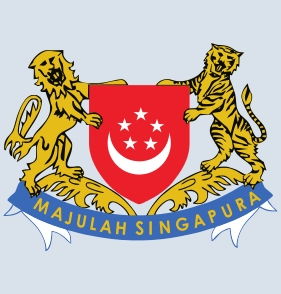 Emblem
Profile:
Official Name - Republic of Singapore
Nationality - Singaporean
Chief City - Singapore
Location - Southern tip of the Malay
Population - 4,588,600
Area - 707.1 km (190th)
Official Languages - English, Malay, Mandarin Chinese & Tamil
Government - Parliamentary republic
Currency - Singapore dollar (SGD)
Independence - 9th August 1965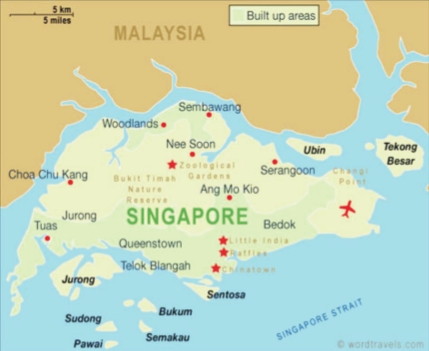 Map
---
national anthem
Mari kita rakyat Singapura
Sama-sama menuju bahagia
Cita-cita kita yang mulia
Berjaya Singapura
Marilah kita bersatu
Dengan semangat yang baru
Semua kita berseru

Majulah Singapura
Majulah Singapura
Marilah kita bersatu
Dengan semangat yang baru
Semua kita berseru
Majulah Singapura
Majulah Singapura

TRANSLATION
Come, fellow Singaporeans
Let us progress towards happiness together
May our noble aspiration bring
Singapore success
Come, let us unite
In a new spirit
Let our voices soar as one

Onward Singapore
Onward Singapore
Come, let us unite
In a new spirit
Let our voices soar as one
Onward Singapore
Onward Singapore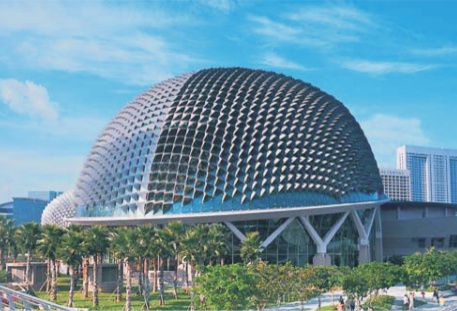 Esplanade, Theatres on the Bay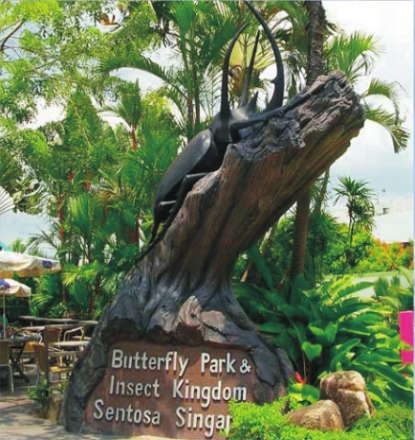 Butterfly Park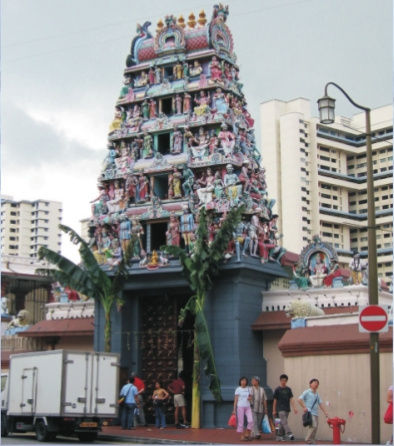 Sri Mariamman Temple
climate
Singapore consists of 63 islands, including mainland Singapore. The highest natural point of Singapore is Bukit Timah Hill at 166 m (545 ft).Singapore has a tropical rainforest climate with no distinctive seasons. Its climate is characterized by uniform temperature and pressure, high humidity, and abundant rainfall.
economy
Along with Hong Kong, South Korea and Taiwan, Singapore is one of the Four Asian Tigers. Singapore has one of the busiest ports in the world. Singapore is the world's fourth largest foreign exchange trading centre after London, New York City and Tokyo.
cuisine
Singaporean cuisine is an example of diversity and cultural diffusion, with influences from Chinese, Indian, Malay and Tamil cuisine.
sports
The government has been striving to promote Singapore as a centre for arts and culture. The 55,000 seat National Stadium, was located in Kallang.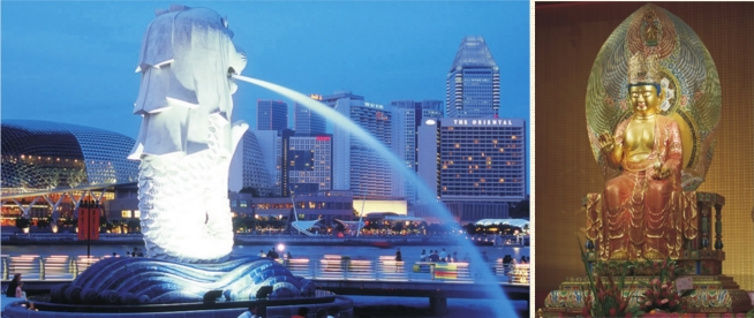 Merlion, buddha inside in thong hood cho temple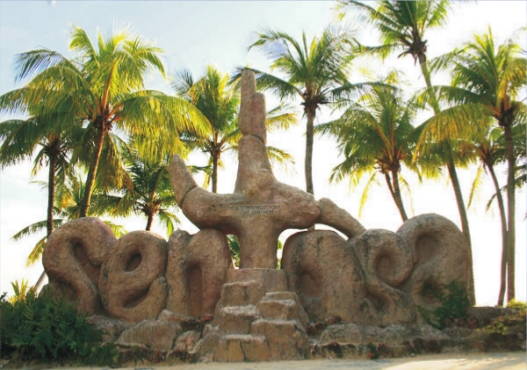 Sentosa Island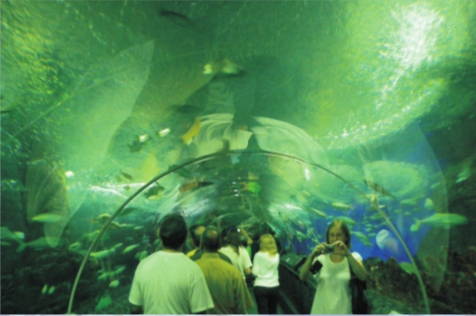 Fish aquarium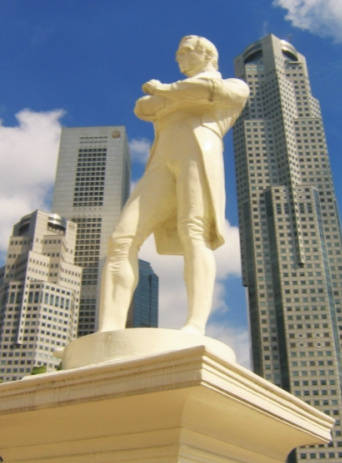 Statue of Thomas Stamford Raffles