South Africa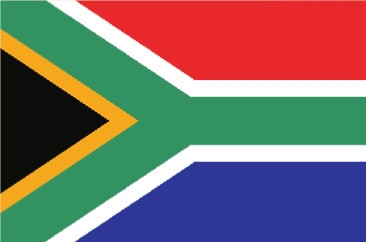 National Flag
The Republic of South Africa is a country located at the southern tip of the continent of Africa. The South African coast stretches 2,798 kilometers and borders both the Atlantic and Indian oceans. To the north of South Africa lie Namibia, Botswana and Zimbawe, to the east are Mozambique and Swaziland.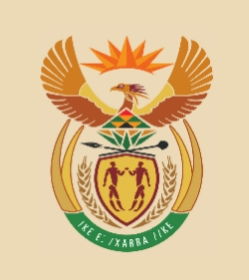 Emblem
Profile:
Official Name - Republic of South Africa
Nationality - South African
Chief City - Pretoria, Bloemfontein, Cape Town
Location - Southern tip of Africa
Population - 47,900,000 (25th)
Area - 1,221,037km2 (25th)
Official Languages - South Africa has eleven official languages: Sepedi, Sesotho, Setswana, siswati, Tshivenda, Xitsonga, Afrikaans, English, is indebele, isiXhosa.
Government - Parliamentary Republic
Currency - Rand (ZAR)
Independence - 31st May 1961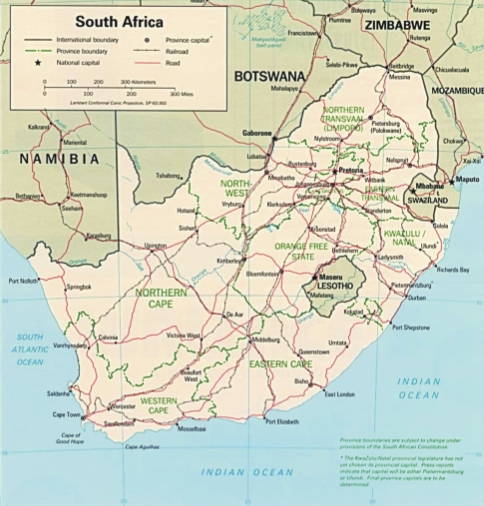 Map
---
national anthem
Nkosi sikelel' iAfrika
Maluphakanyisw' uphondo lwayo,
Yizwa imithandazo yethu,
Nkosi sikelela, thina lusapho lwayo.
Morena boloka setjhaba sa heso,
O fedise dintwa la matshwenyeho,
O se boloke, O se boloke setjhaba sa heso,
Setjhaba sa South Afrika - South Afrika.

Uit die blou van onse hemel,
Uit die diepte van ons see,
Oor ons ewige gebergtes,
Waar die kranse antwoord gee,
Sounds the call to come together,
And united we shall stand,
Let us live and strive for freedom,
In South Africa our land.

TRANSLATION
Lord, bless Africa
May her spirit rise high up
Hear thou our prayers
Lord bless us.
Lord, bless Africa
Banish wars and strife
Lord, bless our nation
Of South Africa.

Ringing out from our blue
heavens
From our deep seas breaking
round
Over everlasting mountains
Where the echoing crags
resound ...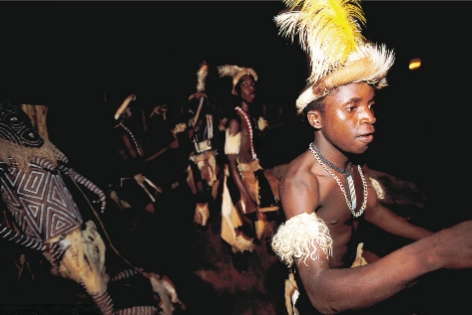 Typical dancing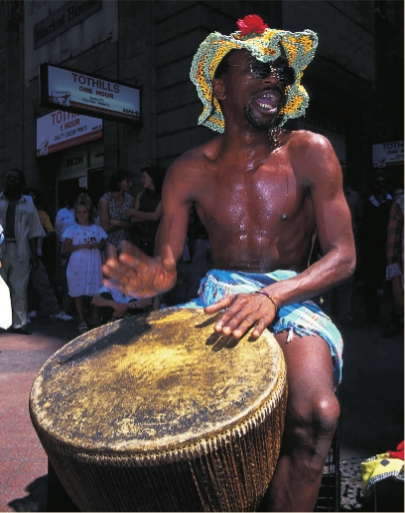 Drummer, Greenmarket Square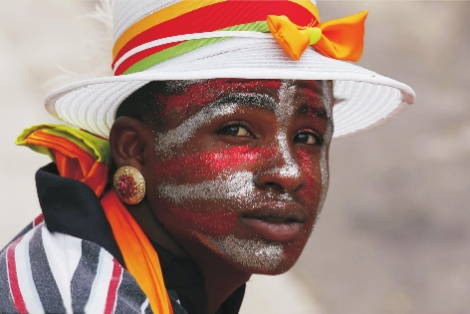 Kaapse Klopse, Cape Town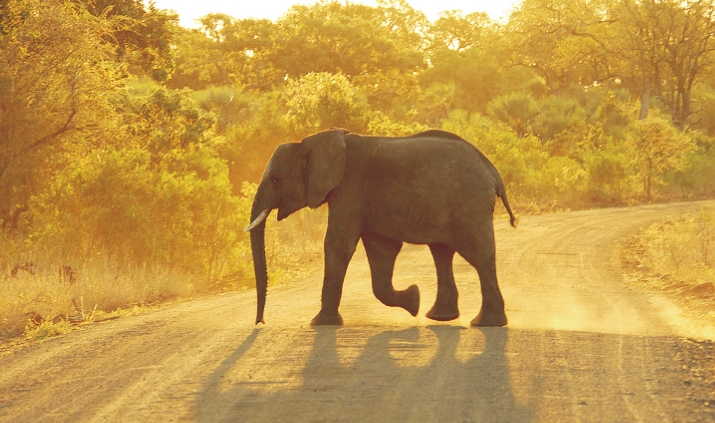 African Elephant
geography
Unlike most other African countries, South Africa is a rich and developed nation. It also has three different capitals – Cape Town, the legislative capital, Pretoria, the administrative capital, and Bloemfontein, the judicial capital.
climate
South Africa has temperate climate, because of being surrounded by the Atlantic and Indian Oceans on three sides.
music
There is great diversity in music from South Africa. Many black musicians who sang in Afrikaans or English during apartheid have since begun to sing in traditional African languages, and have developed a unique style called Kwaito.
sports
The main sports in South Africa aresoccer, cricket and boxing.
languages
South Africa has several official languages: Sepedi, Sesotho, Setswana, siswati, Tshivenda, Xitsonga, Afrikaans, English, isindebele, isixhosa.
flora and fauna
It has more than 20,000 different plants, or about 10% of all the known species of plants on Earth, making it particularly rich in plant biodiversity. Numerous mammals are found in the forest along with lions, leopards, white rhinos, blue wildebeest, kudus, impalas, hyenas, hippopotamus, and giraffes. About 74 percent of the people are black, and about 14 percent are white.
economy
South Africa has rich mineral resources. It is the world's largest producer and exporter of gold and platinum and also exports a significant amount of coal. Another major export is diamonds. During 2000 platinum overtook gold as South Africa's largest foreign exchange earner. Stainless steels and similar products industry and an important growth area.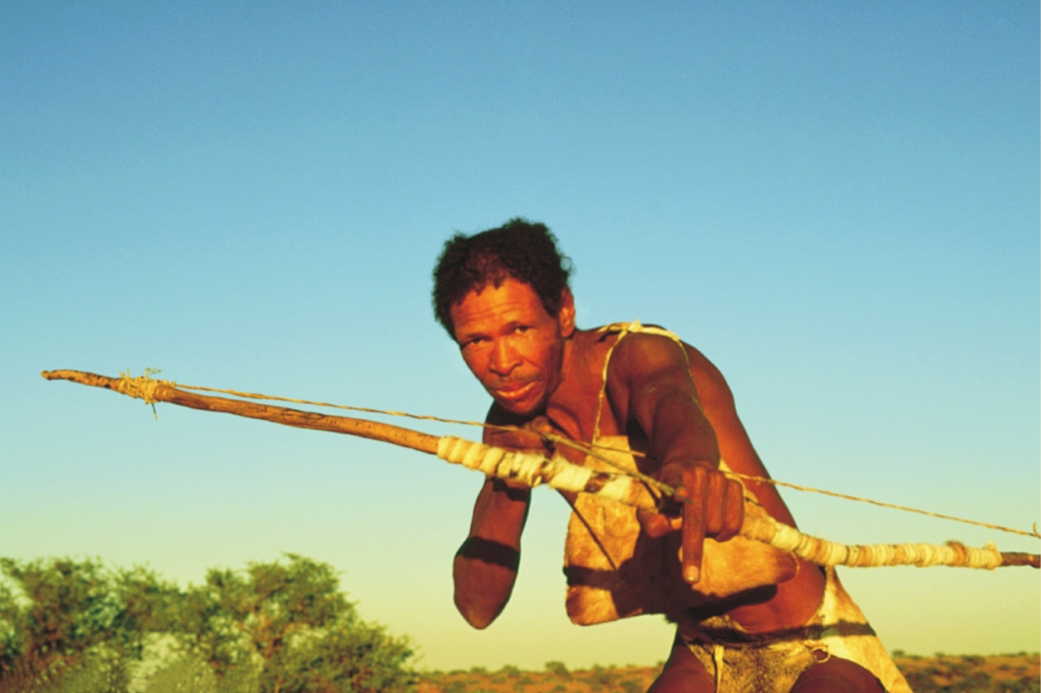 African Hunter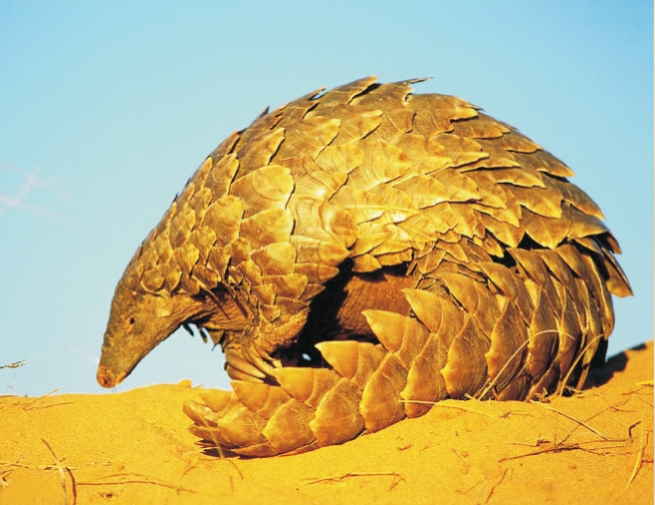 Cape Pangolin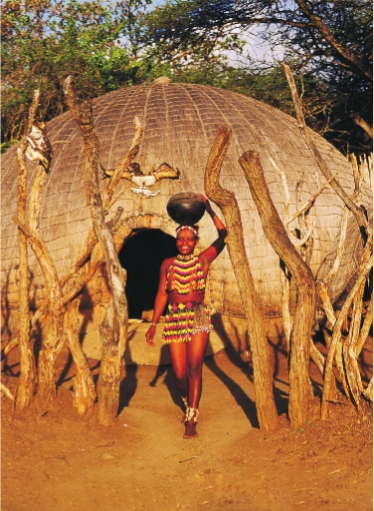 zulu girl carrying a pot
Nelson Mandela
In 1989, Frederik Willem de Klerk was elected South Africa's state president. He released some jailed leaders of the African National Congress (ANC), the main black opposition group, including Nelson Mandela, who had been in prison for 27 years. In 1993, Nelson Mandela and Frederik Willem de klerk were awarded Nobel Peace Prize for their efforts in bringing about an end to apartheid and in working together to facilitate South Africa's transition to a democracy in which all people, regardless of their race or ethnic group, would participate equally. The first multi-racial elections were held in 1994, which the ANC won by an overwhelming majority. It has been in power ever since.

In 1994, South Africa held its first multiracial elections and Nelson Mandela became President. It marked the end of the long struggle of South African blacks against centuries of white – minority rule. Nelson Mandela has become a powerful symbol of the fight against South Africa's apartheid system.
Born as the son of a tribal chief in Umtata in1918, Mandela became a lawyer, and in 1944 joined the African National Congress, a group opposed to apartheid. He first won national prominence as a leader of black protest in the 1950's.In 1962, after renewed protests, he was again arrested and later convicted of sabotage and conspiracy. Mandela was then sentenced to life of imprisonment.

Over the years, many groups in South Africa and around the world considered Mandela a political prisoner and called for his release. In 1989, Mandela met with the state president of South Africa and expressed his willingness to promote peace between the races in South Africa.
In 1990, 27 years after his imprisonment, Nelson Mandela was set free. In 1994, in South Africa's first all-race elections. Mandela was elected president in a landslide victory of South Africa. South Africa is a nation of more than 48 million people of divers origin cultures, languages and religions. About 1 million people of Asian ancestry live in South Africa. Their ancestors came mostly from India between 1860 and 1911 to work on sugar plantations.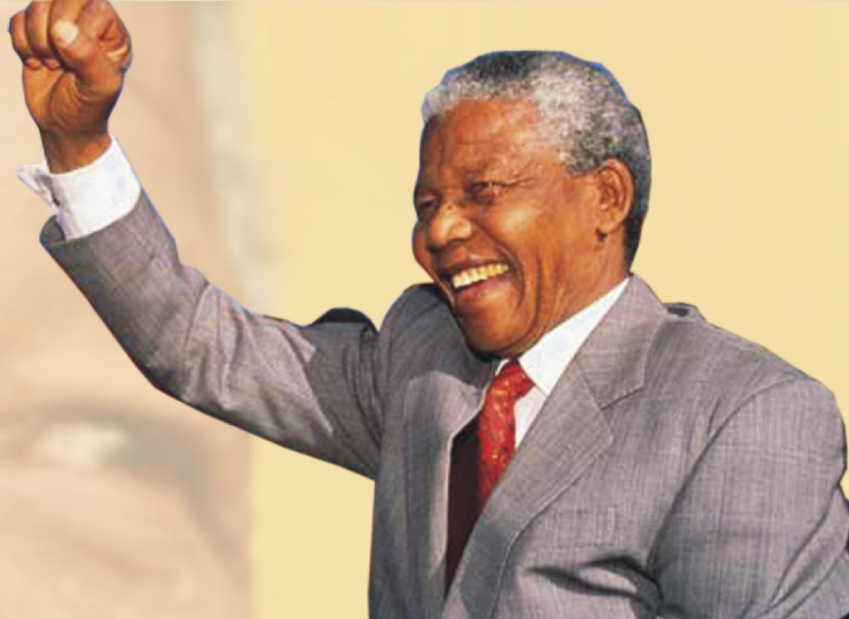 Nelson Mandela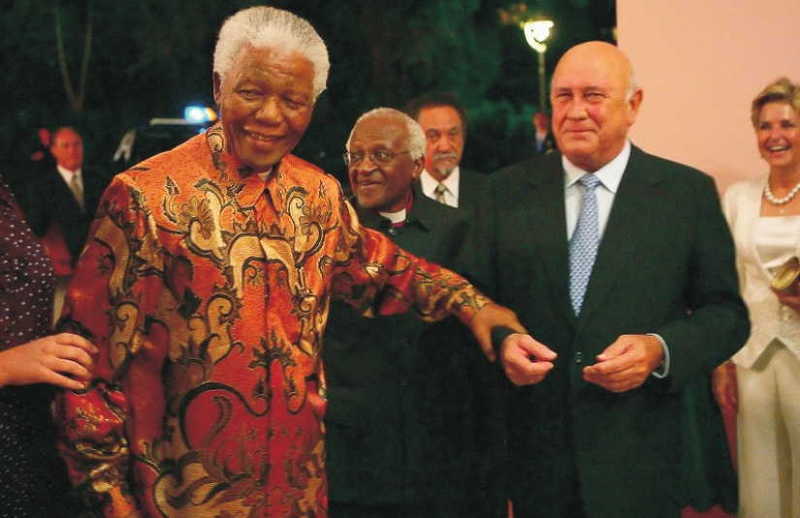 Nelson Mandela and Frederik Willem de klerk were awarded Nobel Peace Prize

House of wonders stone town zanzibar, Aerial view of Johannesburg, Transvaal, Historic Neo-baroque city hall built in 1910, Durban, Kwazul